<![if !vml]><![endif]>

I was in HO from about 1977 to 1987. Bachmann came out with a plastic Reading I10sa. I was by far not a Reading modeler at that time but it was a nice detailed loco so I got 1. It ran pretty well but was noisy. Since then it has remained a favorite loco of mine. Many years later when I was in S Scale I found out a I10sa was available. Getting my first I10sa started my Reading modeling in S.  
These are the I10sa assembly instructions. It was a significant effort to assemble and complete.
Reading I10sa 2005
I bought this Reading I10sa as shown on eBay in December 2009. The cab, firebox and tender shell are true American Flyer parts. The rest pretty much is brass made from S Scale Loco & Supply parts. It was possibly a rare kit offered back in the day and I imagine even rarer when assembled especially to this level. Locos bought right from master S Scale Reading modeler Frank Titman where date stamped on the driver axle cover plate. 2005 is stamped 8-23-83. I did not know for years but I now think this confirms 2005 was built by Frank. I have found that Frank built locos just to sell. Whether 2005 was Frank's personal loco for a while or built to sell I cannot say.
I was not as much into project documentation as I am now. There are only 2 photos of the can motor conversion from 2009. I made a rather elaborate motor mount. The can motor was sold by my friend Fred Rouse. It has low RPM running making it perfect for this use. I used it to convert other Frank built locos to can motors as well. Obviously there is no gearbox. Getting the worm gear on the motor aligned and properly meshing with the axle gear can be very time consuming. Note the angle adjustment I built into the motor mount.
<![if !vml]>
<![endif]> <![if !vml]>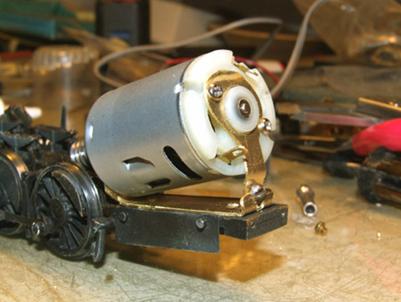 <![endif]>
These photos were taken on 9-21-20
<![if !vml]>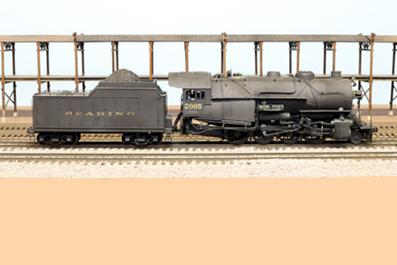 <![endif]> <![if !vml]>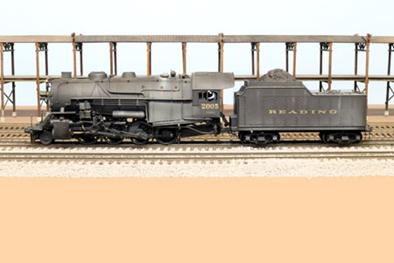 <![endif]> <![if !vml]>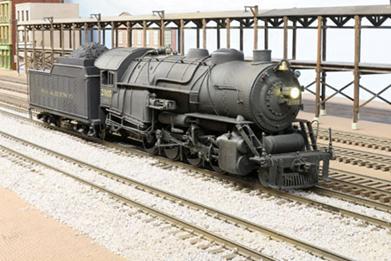 <![endif]>
Another Reading I10sa
Added 2-12-21
In January 2021 I bought another I10sa at the same time as my Reading G1sb and Blue Comet train. This loco was built by my friend Mike Ferraro. It needs lots of work with changing most of the wheels from code 125 to code 110. I have to do the can motor conversion and add DCC. That is what I did to the G1sb and Blue Comet. It is likely going to get a complete new paint job as well. It was stored badly and was quite dirty. As shown below it is in "barn find" condition. I literally ran it under a trickle of water in my utility sink to clean it. I do not know what number I am making it yet.
<![if !vml]>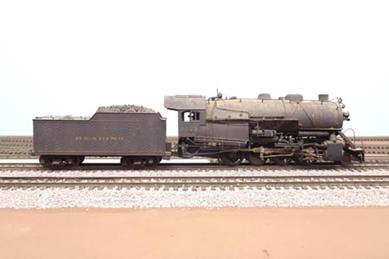 <![endif]> <![if !vml]>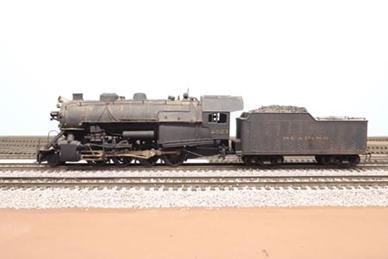 <![endif]>
<![if !vml]>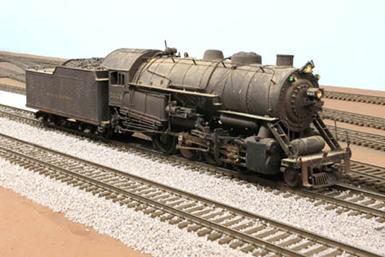 <![endif]> <![if !vml]>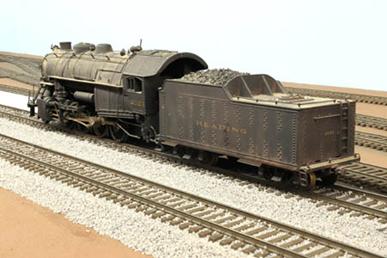 <![endif]>
Added 2-20-21
I10sa 2018
Reading I10sa Shamokin PA 1953
Robert Wanner Photo
I decided to make the new loco 2018 because that is on John Hall's decal sheet. One of the first changes needed was adding the can motor. On my Reading G1sb I briefly tried to keep the Pittman open frame motor. There was an issue with the decoder of uncontrolled running I never did figure out I just changed motors instead. I just copied the motor mount I made for I10sa 2005. I turned a brass bushing from 1/8 brass round stock. The worm gear was recycled and soldered in place. I got lucky the gear engagement was pretty good the first time. This motor makes a lot more free space in the cab and firebox than the giant Pittman motor.
<![if !vml]>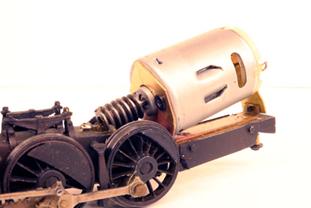 <![endif]> <![if !vml]>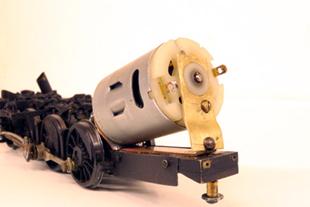 <![endif]> <![if !vml]>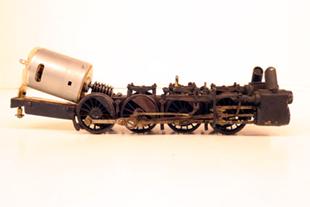 <![endif]>
Updated 9-17-23
All photos and content © Lanes Trains 2005-2024