<![if !vml]><![endif]>

I have not added new photos here in a while. I like this one a lot.

Added 4-23-23

<![if !vml]><![endif]>

A happy lap is a lap full of dachshunds

Donna and all the babies on 11-22-15

<![if !vml]><![endif]>

Sabrina, Lizzie, the late Rosie, the late Shelby & Pickles
In memory of
Rich Haines
March 4, 1955 - March 18, 2014
Simply the best Brother in Law I could have.
Greatly loved and very missed! You left us too soon!
<![if !vml]>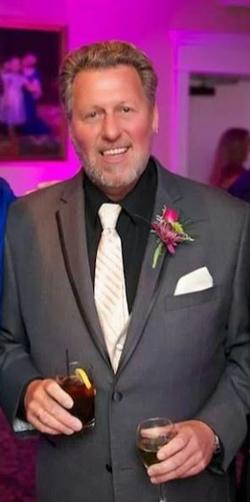 <![endif]>
In memory of
Margie Lane – Haines
October  2, 1959 – October 18, 2016
My sister that could fix anything, cook anything, plan anything, be an artist, a hair stylist, my greatest supporter, my worst critic and most of all, forever forgiving of ALL of those that did her wrong. I await the day I will see her again, further on up the road. We will have a family reunion. What a great day that will be.
<![if !vml]>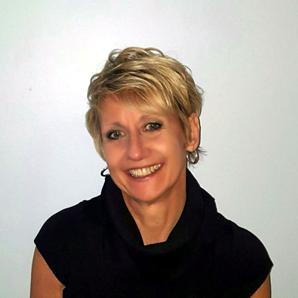 <![endif]>
Stack Photos
Taken with Helicon Focus
<![if !vml]>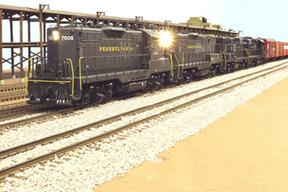 <![endif]> <![if !vml]>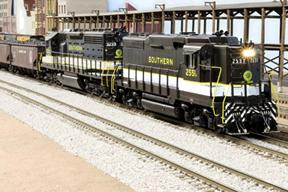 <![endif]> <![if !vml]>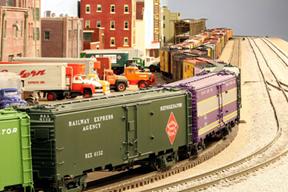 <![endif]>
<![if !vml]>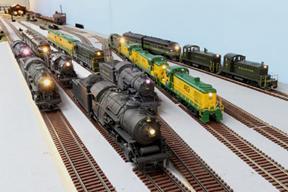 <![endif]> <![if !vml]>
<![endif]> <![if !vml]>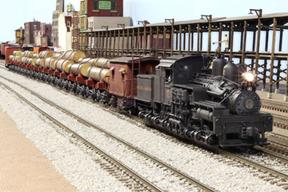 <![endif]>
See my YouTube Channel
<![if !vml]>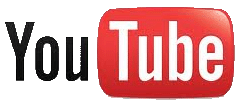 <![endif]>
There are LOTS of my layout & other video clips to see.
My website is a showcase for my finished models and to a lesser extent, what has been made in S Scale. I welcome any comments or questions about my models or modeling the Mighty PRR in S Scale. Please check back often. I will update the pages with new photos of my models as they are completed.  I realize that many of my models could use more weathering.  When you have as many unfinished models as I do, I was just happy to get them painted and some weathering on them. I will go back later and add more weathering.
Join the reformed Pennsylvania Reading
Seashore Lines Historical Society.
<![if !vml]>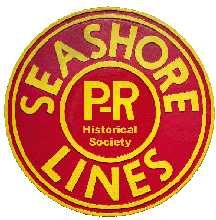 <![endif]>
It is free to join. Click the logo and reply.
S Scale
33% larger than HO
S Scale has the appeal of it being larger then HO, but not as large as O Scale
"S Scalers are born to it, it is something that chooses you; you don't choose it"
                                                                                                      Harold "Minky" Minkwitz
"Moreover, experience proves that there is virtually no limit to the amount of cars, track, equipment, etc., the scale model railroader will buy once you have planted the "system" idea in his head. The more he has, the more he still wants."
A.C. Gilbert Co. - 1947
Call me if you want to discuss switching to S Scale or modeling the Mighty Pennsylvania Railroad!
Call Me
856-848-5133
I decided long ago that if I were ever to get married, that the engagement would be different!
Click below for the photos
<![if !vml]>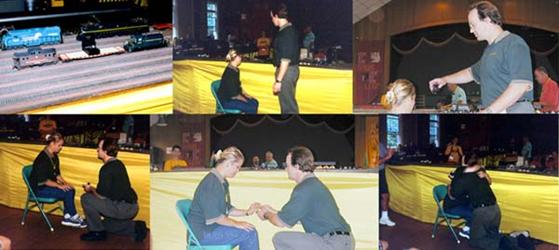 <![endif]>
I got engaged on 9-21-01 at the Central Jersey S Scalers 2001 Fall Get Together in South Amboy NJ. The train delivered the ring to us. I popped the big question with 60 of my closest friends watching!
Donna probably would not say the same but I thought it was an imaginative way to get engaged.
My biggest mistake was I should have had the train go around ¼ of the loop instead of ¾ around.
It took too long for the train to arrive.
She obviously said yes!
August 30, 2002
My happiest day
Updated 4-23-23
All photos and content © Lanes Trains 2005-2023