The J1 was announced almost at the same time as the B&O EM-1, and about a year before I got married. When faced with the either or choice, I chose to get the EM-1 instead. The J1 was not really "PRR" enough for me. I did not have any articulated locos so the EM-1 won the choice. When we got through our wedding OK with the wedding paying for itself I ordered a J1 as well. I originally ordered as factory painted, but changed it to unpainted just before I got it.
These photos were taken with my first digital camera, a Fuji S602. It took really amazing still photos with great depth of field. That led to the demise and sale of all of my film cameras
I changed the order to unpainted because I wanted a unique loco number to the factory painted models. I bought 2 extra tenders because wanted one without antennas, so I made those modifications. Also I wanted to replace the drop front coupler casting with a working Kadee coupler. My friend Charlie Carangie painted everything. This was my first loco ever with DCC. Charlie did the DCC installation as well.
Photo Taken 1-11-02
Photos Taken 4-27-03
<![if !vml]>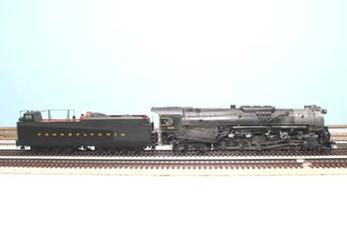 <![endif]> <![if !vml]>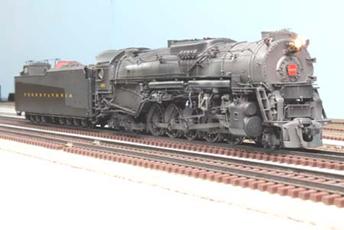 <![endif]> <![if !vml]>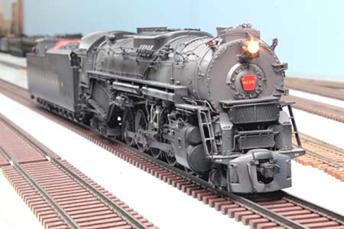 <![endif]>
Cam Wiper
I eventually became versed in DCC installations. The original Soundtraxx DSD decoder was replaced with a Tsunami Heavy Steam. Note that a one amp "HO" decoder worked just fine in a LARGE S Scale locomotive. A Tsunami has NEVER fried in any of my locos.
 This is my first cam wiper I designed. It is held in place with the 2 screws at left. The fine adjustment screw is at right.
Photos Taken 2-15-17
The J1 is such a towering beast! I always thought that even with the MASSIVE 210f82a tender the J1 made it look small, and just tagging along for the ride. It is evident especially in the side view of the Builders photo above.
This weathering on the tender is representing a water "sweat line".
<![if !vml]>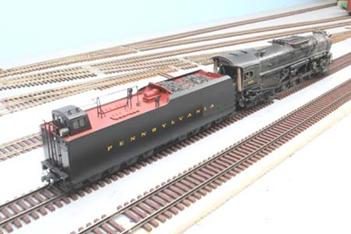 <![endif]> <![if !vml]>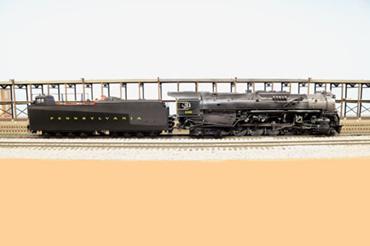 <![endif]> <![if !vml]>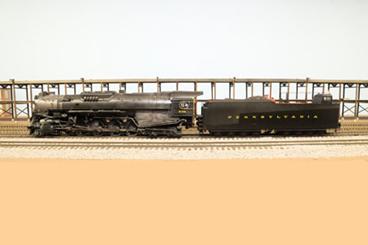 <![endif]>
<![if !vml]>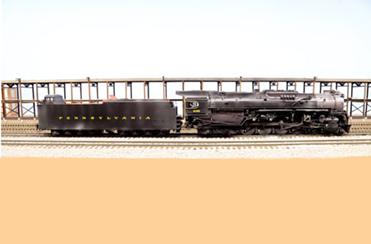 <![endif]>  <![if !vml]>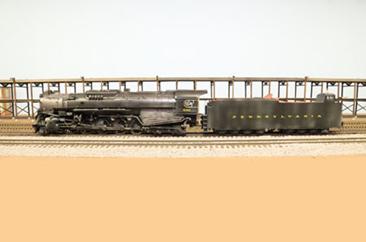 <![endif]>
Another Tender
I wanted a tender for the J1 without antennas so I removed everything and filled in all the holes. Both tenders still need some electric pick up and lighting work. I use a regular motor decoder in the tender just to control the backup light.
<![if !vml]>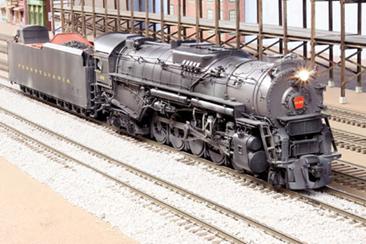 <![endif]> <![if !vml]>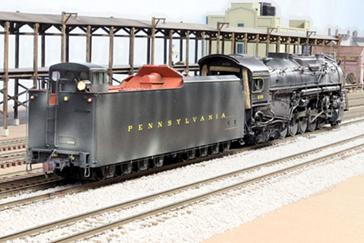 <![endif]> 
<![if !vml]>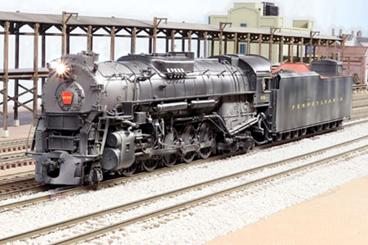 <![endif]> <![if !vml]>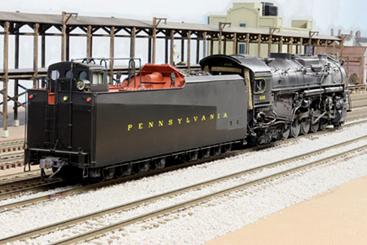 <![endif]>
<![if !vml]>

<![endif]>
Updated 2-25-18
All photos and content © Lanes Trains 2005-2018