<![if !vml]><![endif]>

She was a VERY LOVED doggie

Adopted 4-27-12

The Mama to Pickles, Shelby & Lizzie

When we got Pickles we thought we would be a "One Doxie" family. As we met other Doxie owners it became apparent not many had just one! More than once we heard "You only have one?" I thought that getting Rosie might be a nice thing. The puppy stage especially housebreaking is particularly long with a Doxie so I could happily skip all of that – so I thought. Timing did not work out so we got Shelby instead.

I thought that Shelby might be the last of Rosie's puppies but she had more on March 6th 2012. 

At the end of March 2012, Rosie was offered to us for adoption and of course we said yes.

 

Here are photos I took of Rosie when we got Pickles and Shelby.

7-9-09                                               7-22-11

<![if !vml]><![endif]> <![if !vml]><![endif]>

From Beaver Valley's website taken on 7-6-11.
On April 27, 2012 we made one more trip to Beaver Valley Dachshunds
in Bloomsburg PA to get our girl. It was a little family reunion.
Donna and Rosie                            Lida and Rosie            
<![if !vml]>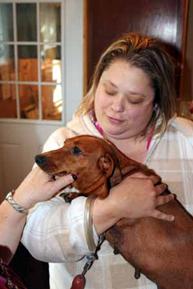 <![endif]> <![if !vml]>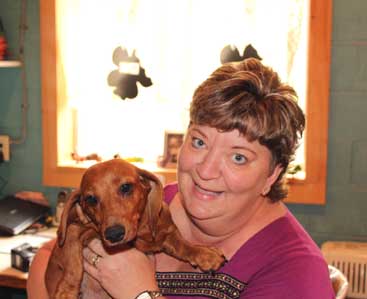 <![endif]>
Shelby meets his sister Lizzy                                      Shelby and Papa Fabio        
<![if !vml]>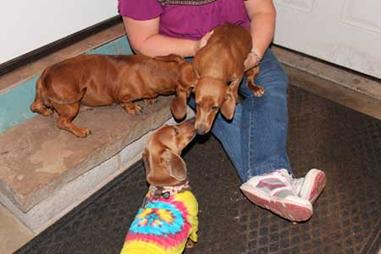 <![endif]> <![if !vml]>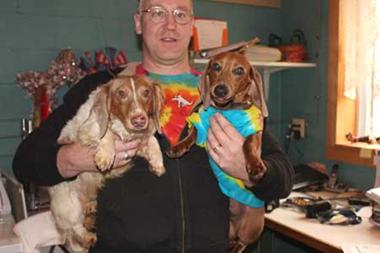 <![endif]>
Coming Home
<![if !vml]>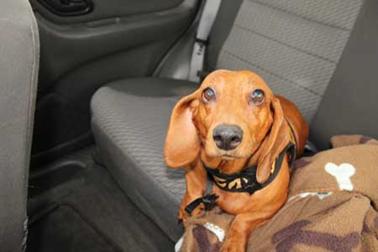 <![endif]> <![if !vml]>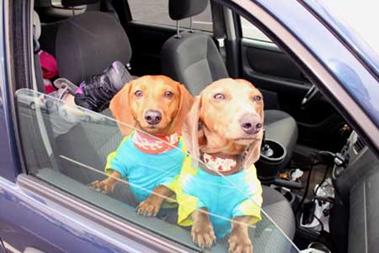 <![endif]>
Welcome to your new home
<![if !vml]>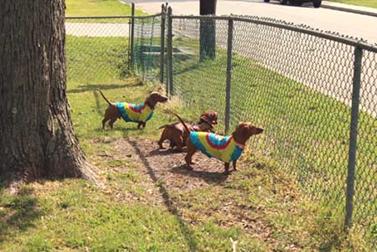 <![endif]> <![if !vml]>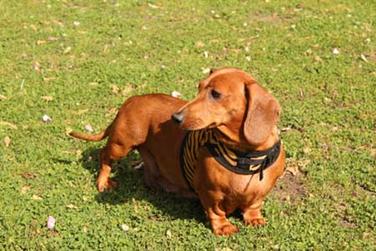 <![endif]>
<![if !vml]>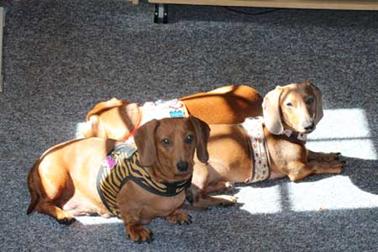 <![endif]> <![if !vml]>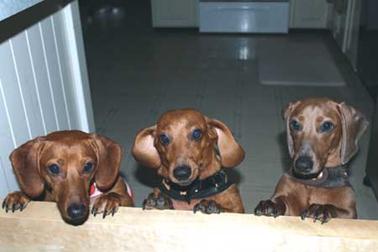 <![endif]>
It Rosie took truly 2 seconds to adjust to our house. She went into the yard for the first time like she
has lived here her whole life. I am sure that having Pickles and Shelby helped her figure it all out quickly.
Rosie is slightly bigger than Pickles and Shelby. She has the deepest bark of the 3 of them!
She was about 25 pounds when we got her. Rosie is now a svelte 19 pounds from her running around the yard.
Here is her first video.
<![if !vml]>

<![endif]>
Rosie is a very happy girl living here with her boys.
She chases them and rolls around in the dirt like she is ONE of the boys!
<![if !vml]>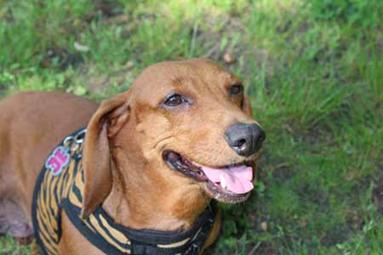 <![endif]>
Rosie poolside on 6-22-12
<![if !vml]>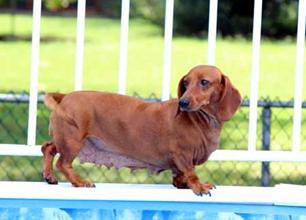 <![endif]> <![if !vml]>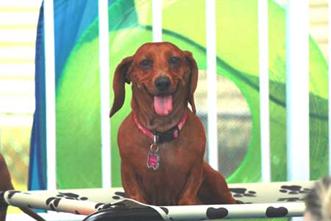 <![endif]>
Rosie in her new pink shirt on 8-10-12
<![if !vml]>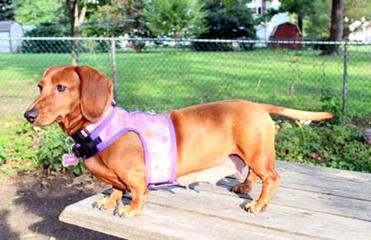 <![endif]>
Rosie and Sabrina on 2-14-13
<![if !vml]>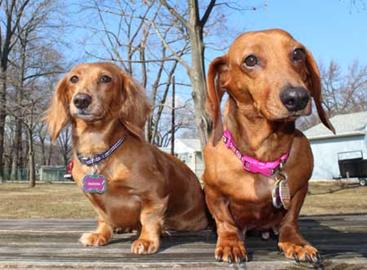 <![endif]>
Rosie running her laps around the pool 6-29-13
<![if !vml]>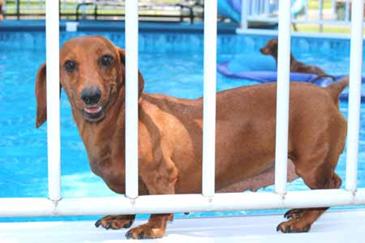 <![endif]>
A tired Rosie at Bill & Cathy's Dachshund Party 8-23-15
<![if !vml]>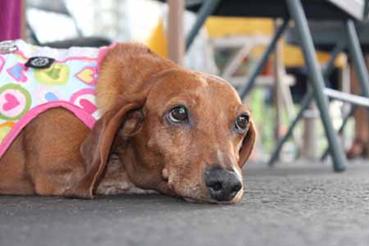 <![endif]>
Updated 2-25-18
All photos and content © Lanes Trains 2005-2018