<![if !vml]><![endif]>

Built just for the fun of making a different car

<![if !vml]><![endif]>

In August 2013 Des Plaines Hobbies released their long awaited S Scale America plastic X29 kit. At the same time I found out about a Seaboard "almost" X29 express car with an interesting vent in both sides. Truly just on a whim I measured the vent from a brass O Scale car that was here and designed it in Solidworks. I had a very small number of the vents 3D printed in O & S Scale most of which were sold but kept some for me. A project was born. The cars that I complete from the plastic SSA X29 kits are always going to be cars and modifications that I would not make to my unfinished brass X29, like M O W with cutting in porthole windows, or projects like THIS car. I sort of have a thing for head end cars where on the PRR not many are Pullman Green so that added to the attraction of making it. It is not likely that this car ever ran on the PRSL but that is OK too.

I found out before starting that while this Seaboard car had the looks of an X29 there was significant differences, and the X29 kit was not the best choice for a starting point. The advice given was starting with another Pacific Rail Shops car and cutting out the sides and with ends from another car in a kit bash hell etc. NO! That was not going to happen. This car was not THAT interesting to me to do such an involved project. It was decided right from the start it was going to be a "good enough" cobble together car - just getting the taste of it without a long drawn out research project. It was actually very liberating that while self-imposed I was free to just add parts from whatever source without the "are they correct" constraints of some of the "striving for perfection" projects I have done in the past.
I was sure the end results would be a car that a visiting S Scaler would know it was not a common kit. As it turned out from start to being ready for paint was 8 days total.
That was a personal best that made me happy!
It was BIG fun to build – just for the sake of building a different car.
There are parts from at least 5 sources on this car, almost all of which I had in my parts boxes.
Des Plaines/ S Scale America –X29 Kit S Helper Service – trucks Pacific Rail Shops – Ajax and brake wheel, roof walk and ladders, stirrups I had cast in brass. Lanes Trains – Old school brass castings and the 3D printed vent. Pennsy S Models – brass draft gear, express grab irons
Decals were made for me by Jerry Glow.
I chose car # 730 as my birthday is July 30th.
The first thing I did once the box was built (it is a flat panel kit) was shave off about half of the rivets that immediately changed the look of the car away from being a PRR X29. Shaving with a flat chisel Exacto blade was pretty easy but I also did a reasonable amount of wet sanding to really make sure the unwanted rivets were gone.
This is my first completed use of a 3D printed item as a final use part. All previous 3D printed items were used as master patterns for brass and urethane casting. It worked out fine.
<![if !vml]>
<![endif]> <![if !vml]>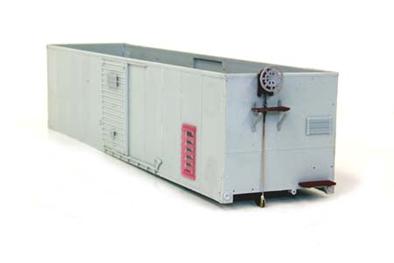 <![endif]>
<![if !vml]>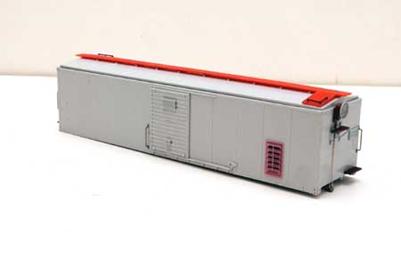 <![endif]> <![if !vml]>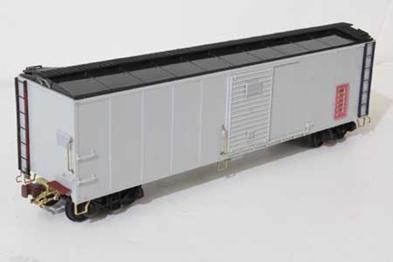 <![endif]>
<![if !vml]>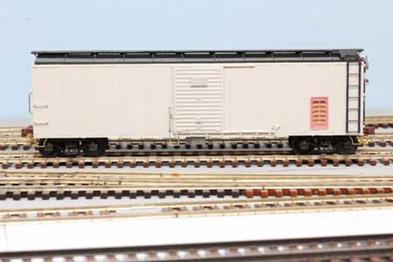 <![endif]> <![if !vml]>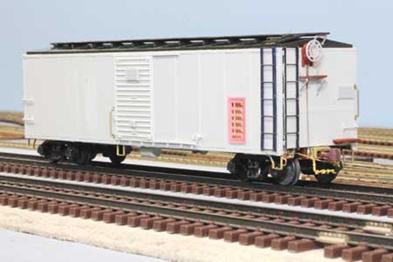 <![endif]>
The underframe is built as per the instructions.
<![if !vml]>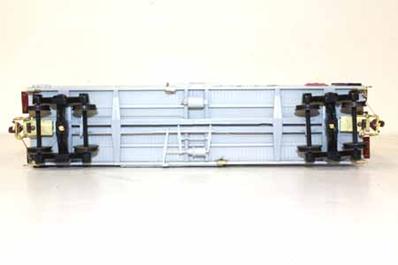 <![endif]> <![if !vml]>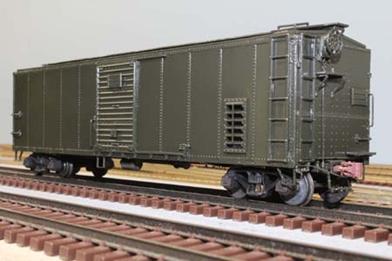 <![endif]>
Most of the weathering is just using various clear coats
<![if !vml]>
<![endif]> <![if !vml]>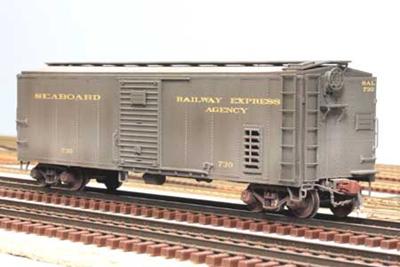 <![endif]>
<![if !vml]>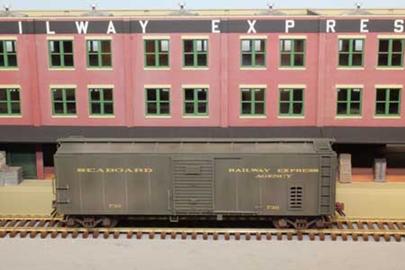 <![endif]> <![if !vml]>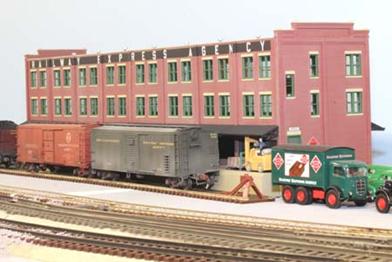 <![endif]>
Completed 11-13-13
This is the first known completed car from the S Scale America X29 kit. I thought it might be when I started the car. The fact that I am mostly a PRR Modeler and was taking my first plastic X29 to complete it as a Seaboard car was absolutely apart of the ironic fun of the project.
Updated 2-25-18
All photos and content © Lanes Trains 2005-2021