<![if !vml]><![endif]>

In putting more "R" in my PRSL modeling I started significant projects to better represent the Reading in my rolling stock. This locomotive was built by Frank Titman. It was Frank's trademark build style starting with American Flyer cab and firebox, and making something great after that. Most of the loco is brass components from S Scale Loco & Supply. There was the massive Pittman open frame motor. Frank never converted to DCC.

The loco was sold at some point to Joe Hoffman when Frank thinned his collection. Joe wanted DCC and sound so he had the work done, but it did not go well. So Joe brought it to me, and I got it running. It was offered to me to buy but I did not at that time. A few years later Joe sold it to Ken Davis. I later bought it from Ken Davis on 3-8-15.

In July 2015 I wanted to make some changes as I do not like decoders and speakers in the tender. This had a very large speaker in the tender but it was muffled and flat sounding so it had to go. I wanted to eliminate as many of the original code 125 wheels as possible because they caused flash shorts on some of my turnouts. It is just the drivers left as code 125. I also wanted to add all wheel pickup to the tender wheels. It runs pretty well given the drive is a worm gear riding directly on the axle gear. There is no gearbox. It does have some gear noise.
<![if !supportLineBreakNewLine]>
<![endif]>
The changes became significantly more involved than I thought. Luckily the Wooten firebox is big! When it was done the Tsunami and speaker were shoehorned into the boiler. It got a new motor with a 3D printed motor mount. I am also moving to all LEDs for lighting. This is a 2mm surface mount.
Externally it is largely unchanged from when Frank built it.
It is my only Atlantic at this point.
Posing with the G-1sb Pacific on 3-8-15 that was under construction.
<![if !vml]>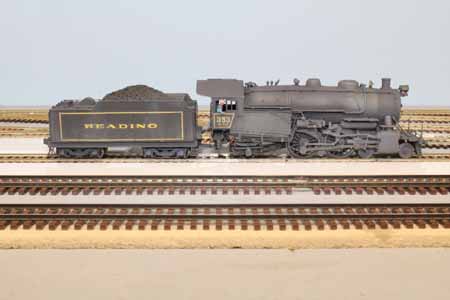 <![endif]> <![if !vml]>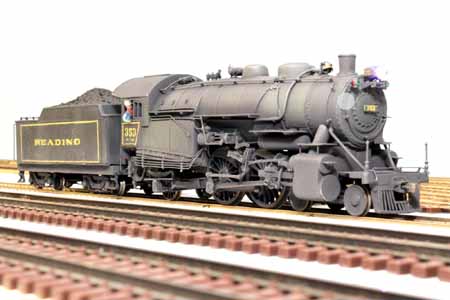 <![endif]>
<![if !vml]>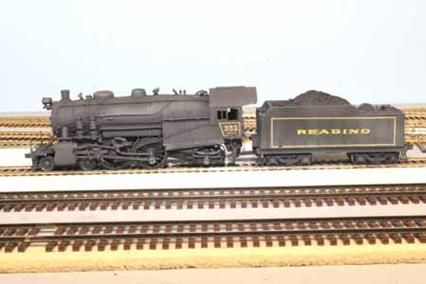 <![endif]> <![if !vml]>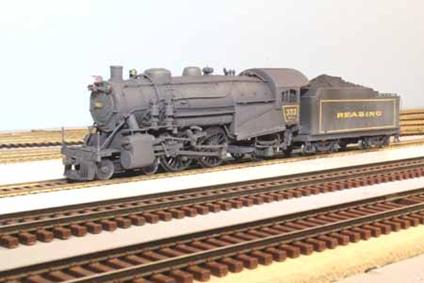 <![endif]>
Updated 2-25-18
All photos and content © Lanes Trains 2005-2018