<![if !vml]><![endif]>

Update July 2019

Bill Moore has dismantled his layout. Yet another long time place of trains, fun and friends that is no more.
This was a private layout that is within a 15 minute ride from my house. With tongue firmly planted in cheek, we occasionally call ourselves the Black Sheep S Scalers. The layout owner, a few regular attendees and myself all met years ago in the South Jersey S Scalers club in the early 90s which is now the South Jersey S Gaugers. SJSG remained in a more decidedly Hi Rail interest then the few of us who became interested in an S Scale only direction.
Some Photos Taken On Bill's Layout
This is a"slightly retouched" photo of my B&O EM-1 and the then new S Helper Service B&O 2-8-0 on Bill's layout on 10-25-06. I call the photo Poppa Bear & Baby Bear. (:->) I added the sky in Photoshop.
<![if !vml]>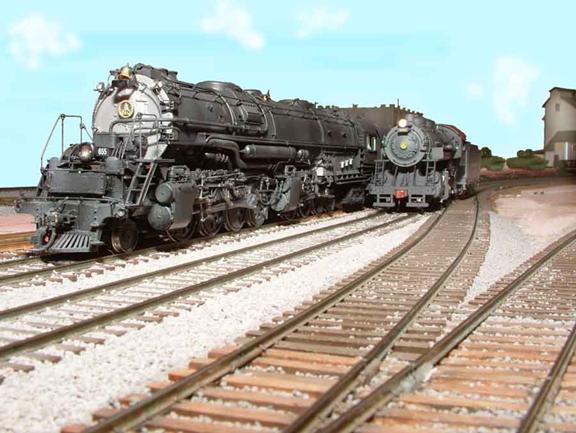 <![endif]>
Here are a few photos that were taken on 12-7-05. I jokingly called it the "Headend Train that ate Cleveland". It was an A B A Set of E7 units, 2 R50b, 6 B60b, 4 REA X29, and 1 coach. Everything is brass except for the coach. I realize that it is actually a short to average mail/express train.
<![if !vml]>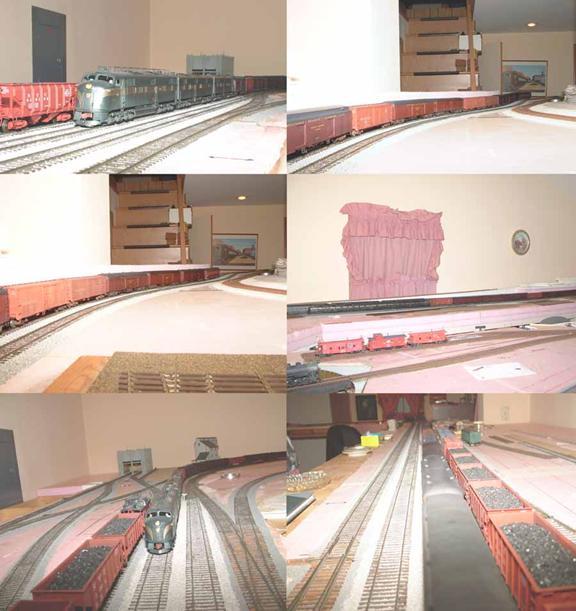 <![endif]>
As much as I liked this E7 set I sold it on 4-25-12. I had too many brass E Units for the size of my layout.
Updated 6-30-19
All photos and content © Lanes Trains 2005-2019