<![if !vml]><![endif]>

Being a long time PRR fan does not have many choices for articulated steam locos, since the PRR mostly did not have them, especially in the mid 1950s. I became interested in the B&O EM-1 and the N&W Y6b. My friend Jettie Padgett of Southwind Models (now closed) made the EM-1 in 2002 so I HAD to get one! I justified getting it by needing a locomotive to pull my 3 B&O I-12 cabooses!

All B&O steam locos were renumbered to 3 digits in November 1956. I asked for a late running number and got 655.

My EM-1 is a beast, and is by far my most powerful single locomotive. Only a 4 unit set of diesels can pull more.

Since getting the EM-1 I collected many photos of them.

Builders Photos

<![if !vml]><![endif]> <![if !vml]><![endif]>
Other Photos
<![if !vml]>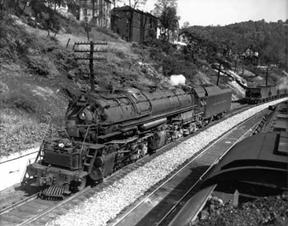 <![endif]> <![if !vml]>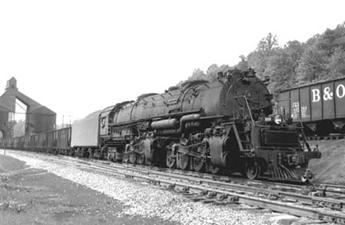 <![endif]> 
<![if !vml]>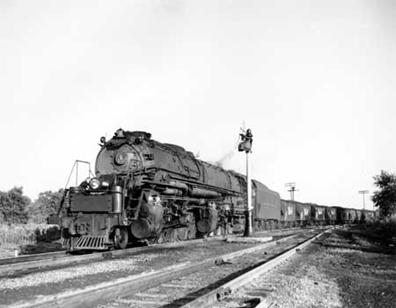 <![endif]> <![if !vml]>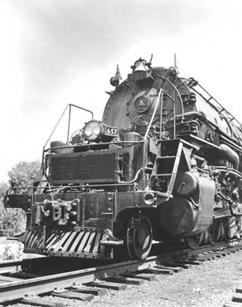 <![endif]>
Model Photos
Taken 11-22-02
I got my first digital camera, a Fuji S602, in the summer of 2002. Jettie sent me this EM-1 to photograph for him. In spite of having many subsequent "better" digital cameras and having shot truly hundreds of thousands of digital photos since then, these remain some of my all time favorites. The effort in getting this amazing depth of field and perfect exposure with a film camera made the decision to switch to digital easy and instant. I started selling my film cameras shortly thereafter.
<![if !vml]>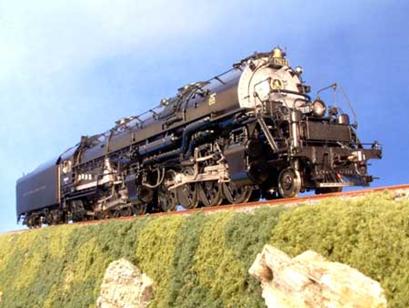 <![endif]> <![if !vml]>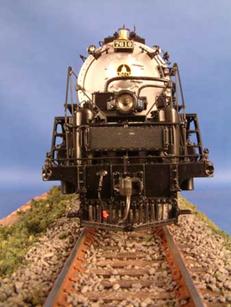 <![endif]>
I could not run my EM-1 often because I did not have a layout. My 'test' track turns were too sharp to run the EM-1 reliably. The Central Jersey S Scalers Fall Get Together meets were a major event in my life for many reasons, including I got to run my trains. The modules had turns that were big enough for anything. This is the only time I have ever seen double headed S Scale EM-1. What a GREAT time it was, and unfortunately to never be repeated again.
Taken 11-22-02
<![if !vml]>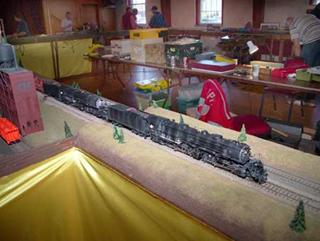 <![endif]> <![if !vml]>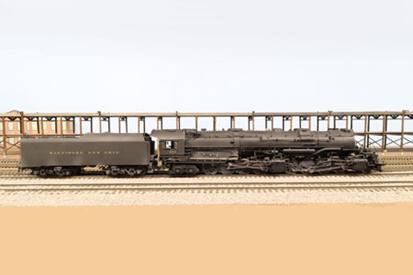 <![endif]>
When I got my own layout running in October 2011 my EM-1 was 1 of the first locos I ran. I wanted to see what it would take to make it slip, as I have never had that opportunity before. In this YouTube clip from 11-11-11, it is pulling 57 brass cars with a helper. It pulled that same train with 46 brass cars by itself without slipping.
In this 8-7-13 YouTube clip I had the wonderful chance to have Jettie here for a visit and run so many of the trains he helped create over many years.
In August 2016 I was adding capacitor banks – aka – Current Keepers or Keep Alive units to my locos for better performance. But the main upgrade was changing the incandescent headlights to LEDs. The EM-1 went through 3 bulbs before I finally fixed it forever.
Taken 8-22-16
The EM-1 is one of my very favorite locomotives. It is easy to see why, and is permanently on my layout. It spent too many years in a box!
 <![if !vml]>
<![endif]> <![if !vml]>
<![endif]>
<![if !vml]>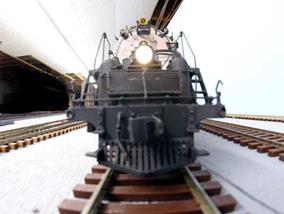 <![endif]> <![if !vml]>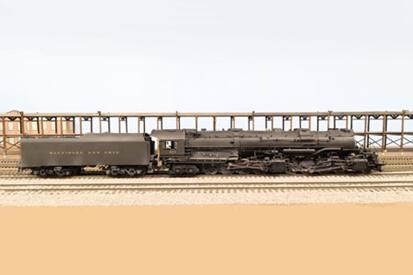 <![endif]>
I was just goofing, taking a few photos with my GoPro camera. It has a VERY WIDE angle lens.
<![if !vml]>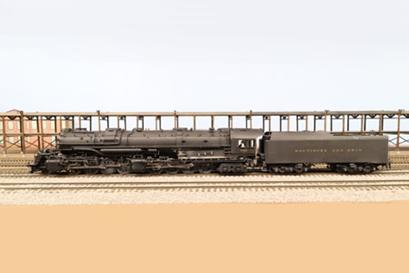 <![endif]>  <![if !vml]>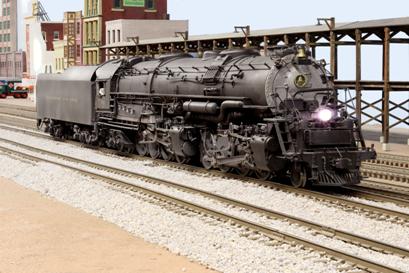 <![endif]>  <![if !vml]>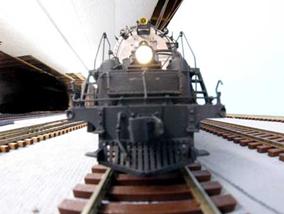 <![endif]>
Updated 8-22-16
All photos and content © Lanes Trains 2005-2018